Our mission is simple: providing our clients with the personalized service they deserve.  RoWards has curated a collection of easy-to-use travel experiences that offer what everyone is looking for in our current environment: Flexibility and Personalization.  Whether your recipients are seeking a taste of adventure, relaxation, or pampering – we are here to help! We work hard for your success, helping you grow employee and customer loyalty all while keeping costs in line – something that is always important but even more so today.
We thank you for your interest and we look forward to working with you.
Learn more About Us here.



We are delighted to offer...
Bed and Breakfast Packages
The ability to choose where you go, when you go and with whom you go. In other words, it may be the perfect travel incentive solution in 2021! With 7 amazing hotel brands to choose from, Ovation Rewards offers the gift of flexibility and freedom of choice; what we all desire moving forward.
These packages include room, breakfast for two, resort fees and all associated taxes and gratuities. They NEVER expire and offer last room availability!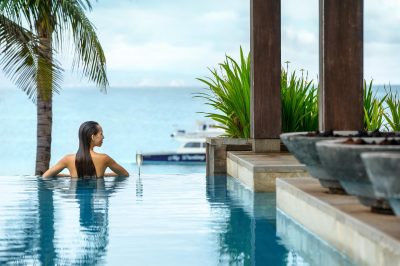 Individual Travel Incentives
A lifetime memory. Dreams you get to make come true.  When you truly want to thank clients or employees with the ultimate gift. From cozy getaways to private homes, we offer an extensive collection of hand-picked destinations around the globe. If you do not see what you want, please let us know and we can create what you require.
Privacy, intimacy, luxury. When you are ready to truly reward someone with a once in a lifetime memory. A thank you they will never forget. The perfect romantic trip, a family vacation, or an intimate corporate outing, we present outstanding destinations for outstanding people.
A Thank You to your employees for a job well done. Safety Awards, Anniversary Gifts, Referral Awards, Sales Goals met and stretched, Holiday Gifts, A quick, thoughtful and appreciated incentive, Gift Cards allow you to tailor your reward structure to your audience, your budget and your goals. We are proud to offer the following Gift Card options for your recognition needs.
Giving an amazing, memorable experience is one of the most personal thank-you out there!  Let them choose their adventure, their bucket list item, their lifetime memory. With hundreds of options, your award winner builds the incentive they want. What a great gift!